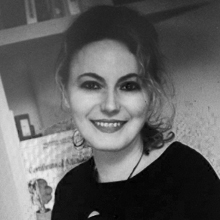 Sonila Meçaj
Email: sonilamecaj@hotmail.com
Modalities: Group Analysis
Psychoanalytic/Psychodynamic Psychotherapy
Languages: Albanian, English, French, Italian
Sonila Meçaj has completed her studies and graduated in 2000 in Clinical Psychology at the Faculty of Social Sciences in the University of Tirana. In 2007 she was certified by the European Association for Psychotherapy in Psychoanalytic/Psychodynamic Modality.
Her clinical career started as a clinical psychologist in the Primary Health Care service, the Mental Health Community Center (CMHC No.2) in Tirana. Her professional development has continued for several years in the Mental health field working, in the framework of various WHO projects in Albania, for the development of mental health services in Albania. She has also worked as an external lecturer at the Department of Psychology and Social Work (FSHS) where her contribution has been mainly in the subject of Psychotherapy.
Since 2004 she is working in the private practice as a psychotherapist mostly with adults and adolescents at the Psychotherapy Center "Analitica" in Tirana. She also has experience in individual and group supervision for mental health and psychosocial services professionals. Her willing for lifelong learning and further exploration of the human being in a more complex social frame drove her to the group analytic psychotherapy.
She is a member of the Group Analysis Association in Albania and Group Analytic Society International. She is Secretary General of the Albanian Association for Psychotherapy since 2015, and a National Council's member of the Albanian Order of Psychologists.