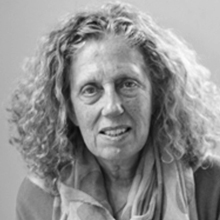 Ms Sue Einhorn
BA (Hons), CQSW, Memb. IGA, UKCP
Member GANLondon
Sue has worked as a Literary Agent, a Detached Youth Worker, a Community Worker and a Senior Lecturer in Social Work. She has also worked clinically at the Women's Therapy Centre and at the Medical Foundation for the Care of Victims of Torture (MFVT) She is currently a Training Group Analyst for the IGA and has a private clinical practice.
She convened the training of Group Analysts in St. Petersburg and currently supervises senior Group Analysts in Russia and Norway. She was Scientific Chair of GASI for 6 years. She lectures widely and writes occasionally.
She is a member of GANLondon and of the Older Therapists Women Group.